6 Youthful Mistakes you should Avoid before age 30
Age 30 is a very crucial age, when you believe to have achieved somethings in life. This is a very important issue that have put some people in the state of confusion at some certain stage of their life. There is every necessity of training in life. Even God puts us into some level of training in the school of life to get the best out of us. There is a huge different between a lion in the jungle and a lion in the cage owned by someone. You also can not compare a wild fowl to a domestic fowl.
We shall have a deepen look into the mistakes that have put some in the state of confusion, so that others can learn from this:
1-
R
elaxing in your comfort zone
:- Honestly, staying around your comfort zone is sweet and stressless. You can freely eat whatever you want and do whatever you desire. But it increases two types of laziness.
--

Mind procrastination

: This is the worst and most dangerous kind of laziness that destroys a person. it leaves you unmotivated and weak to make self-decisional move. It gives you a released mind, thinking there is much time.
--

Prideful mindset

: These particular mindset has cost many good opportiunities of making a move. They will have the mindset of being bigger than those opportunities that can give them a head start.
You can never make a mark, if you don't make a move.
2-
Distracted by your opposite s*e*x
: Nine years ago, a particular white man once said, "A young boy that spends time thinking about a girl, actually spends time wasting his life". My friends, as a teenager then, i didn't understand the totality of his saying. That particular saying grew day after day in my heart. And i don't think i will ever forget it. He was talking about three things: Focused mind, repositioned mind, reasonable thinking. These three things can go a long way in the life any youth.
When you allow distractions have your day, then expect the damages of the rainy day.
3-
Living beyond your reach
:- In one of my articles(Imitable Lessons from Aliko Dangote success story), i wrote about how young Aliko Dangote started his business with the sum of N500,000 which would currently be estimated to N30million. Yet, he didn't buy a single car for himself, because he was more focused thinking about growing a mighty and sustainable business. He had very opportunity to live a luxury and extravagant life, but he was wise enough to know about money management. The problem most youths have these days is on spending. They spend beyond their capacity. The truth is, if you don't know how to manage money before you leave your comfort zone, you will have a serious problem.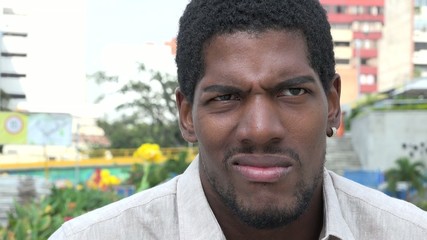 4-
Waiting for the great day unprepared
:- Surely, the timing destiny of Peter is different from that of Paul, but if peter sits back without doing anything, he will be like a farmer meeting the harvest day without cutlass and hoes.
5-
Following the old ways
: Some youths are fond of doing things the old way. They don't buy new ideas. There are many fertile ground to plant your seed. A billionaire businessman once said, " if you don't have a laptop, sell all you have and get one". We are in the age of innovational and inventory revolution. Where things are always changed to the newness of it time and is reintroduced in a computing way. We are gradually leaving the era of having a shop to sell your goods to online stores. If you don't get involved in the new ways of doing things, you will surely be left out in the process of retransformation. Fit yourself to the latest happenings of this time and be updated.
6-
Neglecting God
:- Being successful is having the substantial gift of God upon your Life. Exempting God in your life happenings is exempting grace and inviting struggling.
"I am the vine, ye

are

the branches: He that abideth in me, and I in him, the same bringeth forth much fruit: for without me ye can do nothing."